Mathews Harley-Davidson through the Years!
Grand Opening Ribbon Cutting to the new showroom and museum, August 2012!
Harold Mathews with the Blue Angels!
Mission accomplished!! After year of planning, our new showroom and museum opened in August of 2012!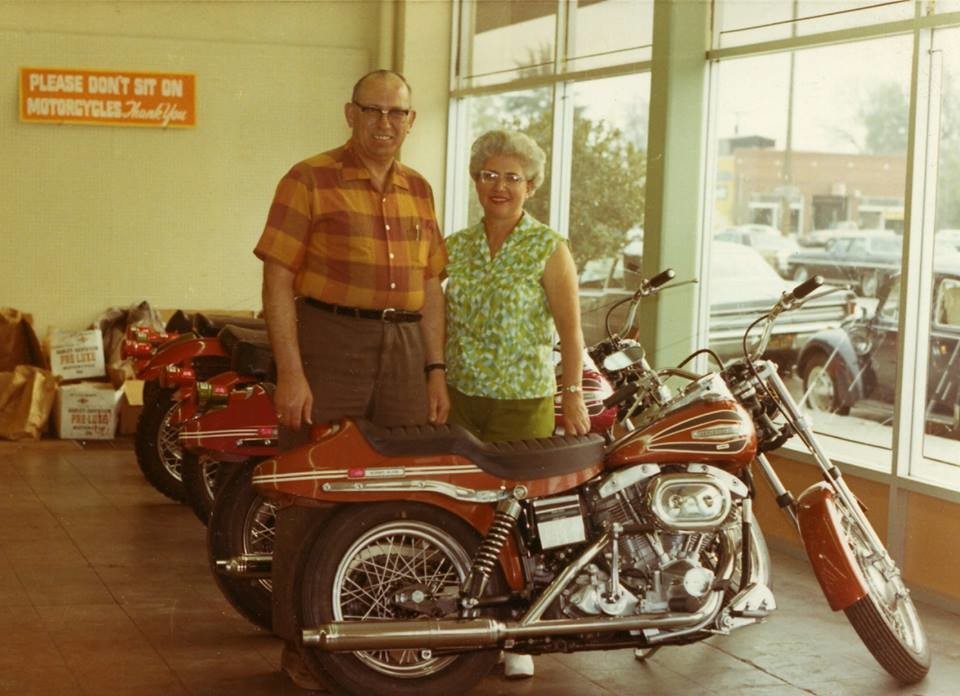 Harold and Eva Mathews, 1971! 1st year of the FX1200 Super Glide (Boat Tail)!
Harold and Eva's great grandchildren! Feeling very comfortable at the dealership at such a young age!